This state of the art laboratory is Equipped with 116 HP workstations and driven by a most advanced 9th Generation HP ProLiant ML150 server. This laboratory makes pupils to explore and excel in the most advanced computer aided engineering software in the world like ANSYS, Pro-e, SOLIDWORKS, AUTODESK SUIT, SCILAB and MATLAB. Also housing two CNC units each for milling and turning to have hands on experience in modern computer aided manufacturing techniques.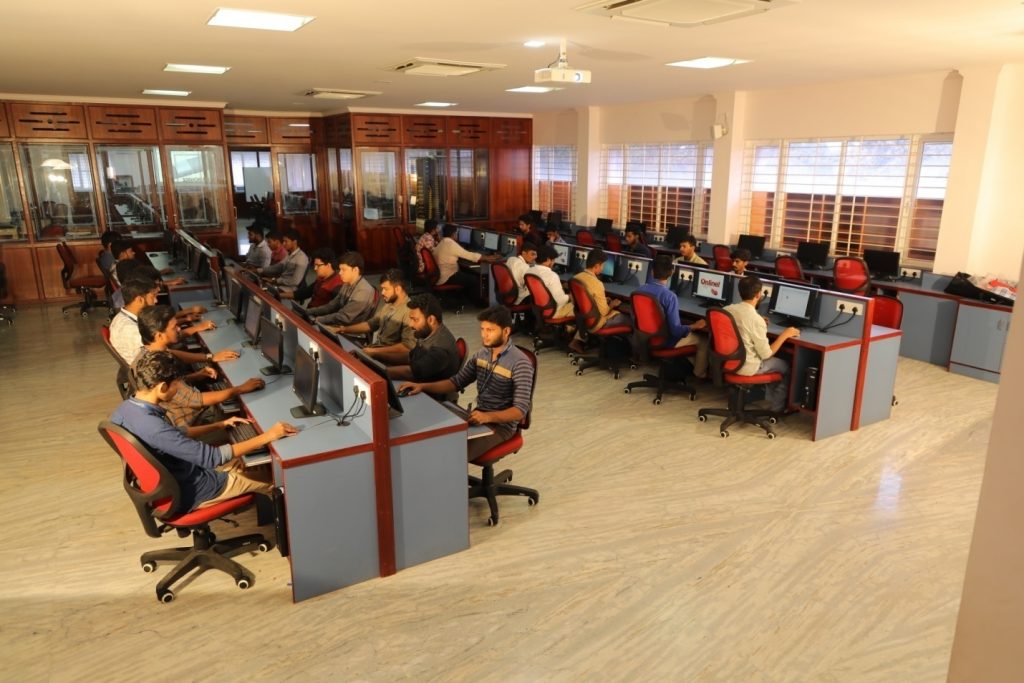 The Thermal Engineering Laboratory:
Students were able to conduct performance test on IC Engines under different loading conditions in manual as data acquisition principles. This laboratory is equipped with experiments to perform thermal conductivity of different material and various concepts of heat transfer. Also this lab has the modern medium pressure – oil fired boiler for production of Steam and is connected to a steam turbine for doing lab experiments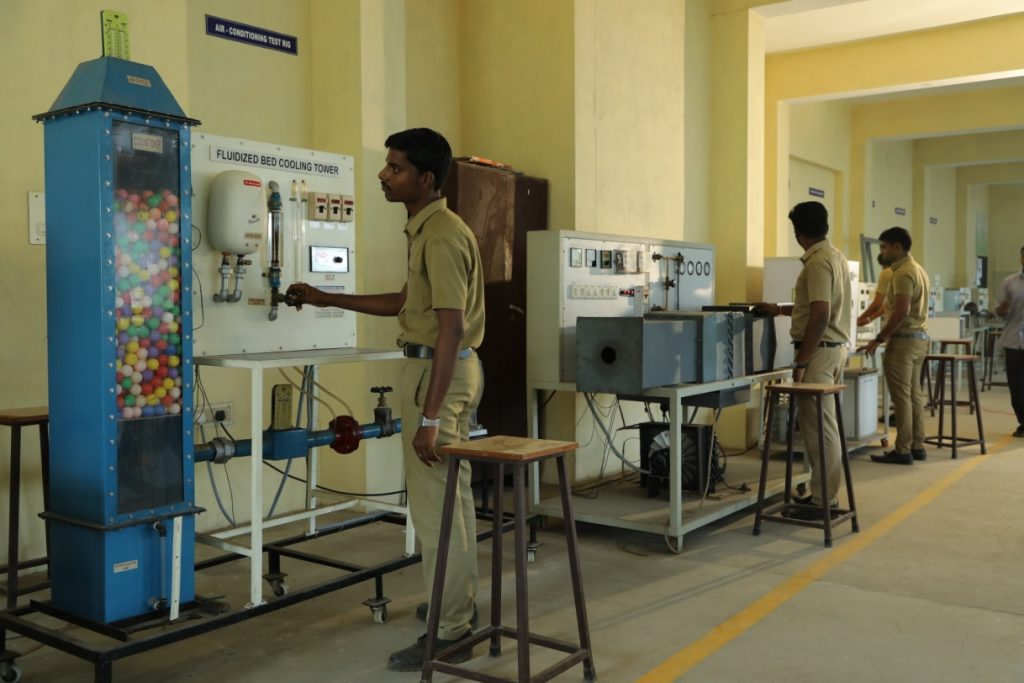 It is equipped with Conventional Lathes, Shapers, Slotter, Planer, Centreless Grinder, Radial Drilling Machine, Various wood working machines, Arc welding Transformers and Sheet Metal equipments. Measuring instruments such as Lathe Tool Dynamometer, Digital Vernier, Gear Tooth Vernier, Vernier Height gauges and Micrometers.
The Mechatronics Laboratory
It is equipped with Hydraulic-Pneumatic system, PLC Programming Unit and Sensor Technology Unit.
Metrology laboratory is well furnished with various measuring instruments. It makes the students to understand the basic principle involved in measuring process that suits for the respective product and its importance in the quality control. The students are exposed to the various methods of measurement, calibrating the measuring instruments like micrometer, Vernier caliper, Vernier Height Gauge, Depth Gauge Mechanical, comparator, Sine bar and Sine center, Profile projector, Floating Carriage Micrometer, Bore Gauge and Telescope Gauge, Surface roughness tester makes students to understand the basics of co-ordinate metrology. The gear and thread measurements, Autocollimator and dial gauges.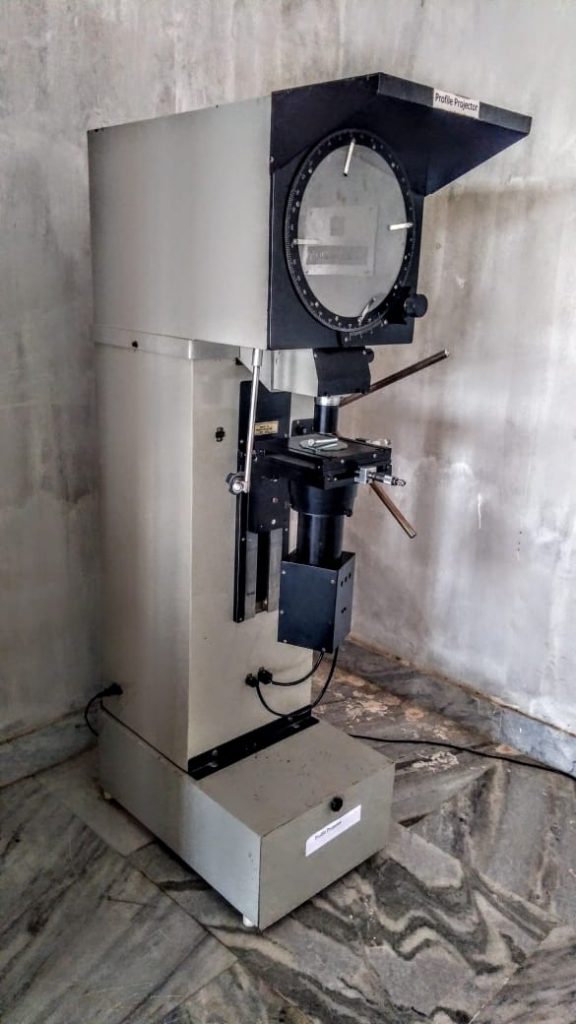 This lab consists of the highly specialized equipment for conducting laboratory sessions in Kinematics and Dynamics of Machines. The Dynamics laboratory provides experience with fundamental problems in machine dynamics particularly with the kinematic of mechanism. The lab is well-equipped with in-house fabricated apparatus and enables students to understand the balancing of machine parts statically and dynamically and also used to understand the dynamic behavior of moving objects.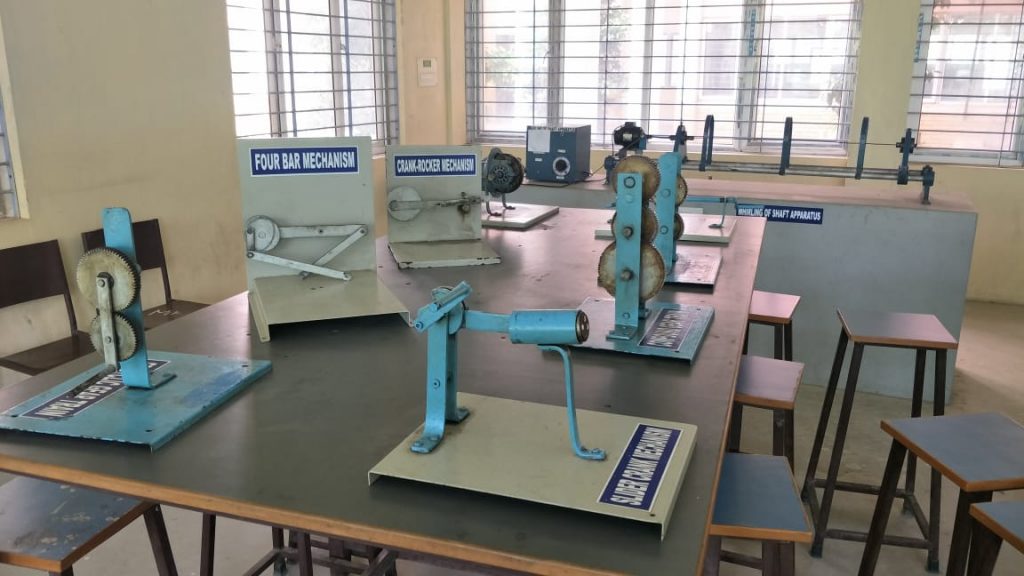 The Strength of Materials Laboratory
It has state-of-the-art facilities like Rockwell cum Brinell hardness tester, Universal testing machine, Hydraulic compression testing machine and Torsion testing machine.