DEPARTMENT OF COMPUTER SCIENCE AND ENGINEERING
ABOUT THE DEPARTMENT
Aalim Muhammed Salegh College of Engineering came in to being in the millennium year 2000 constituting Department of Computer Science and Engineering as one of its four departments approved by AICTE, New Delhi and Anna University, Chennai. The department was started with the vision of providing a platform .
FACILITIES
The department library constitutes 500 volumes of books with varied titles catering to the need of members of the faculty and students. The volumes in the library are regularly updated to the needs on yearly basis. The department also maintains digital library, which enables the students to have an access to the digital contents for the better understanding of theory.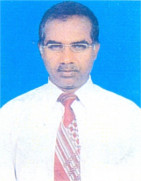 Dr. C.M.VELU, HEAD OF THE DEPARTMENT
Dr. C.M.VELU, Professor and Head is having three decades of experience in teaching Computer Science and Engineering subjects right from Lecturer to Professor in various engineering colleges. He has obtained his M.S in Systems and Information from BITS, Pilani. He obtained his M.E from Sathyabhama University, Chennai, and Ph.D from the Anna University. He has 30 publications in the areas of Digital Image Processing, Artificial Neural Networks and Data Mining.
INSIDE THE DEPARTMENT
EXPLORE MORE ABOUT DEPARTMENT
Specialized in Computer networks, Artificial Intelligence, Computer Organization and Architecture, Design and Analysis of Algorithms, Data Structures and Algorithms. Having 12 years Teaching Experience