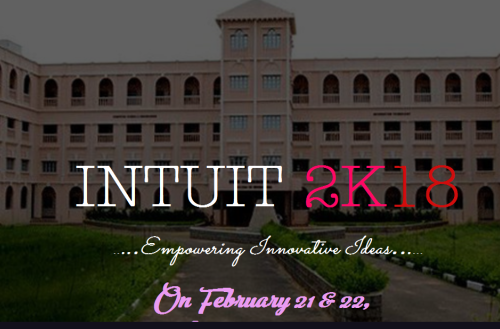 INTUIT – 2K18
0
1831
Events
Hook Up
Pearl Hawking
Pronetics
Shot Gun
Work The Bug Out Of
Tik Talk
Tech Pro-Zap
Zig Zag
Android Application
In this workshop will cover the basic idea about android environment and then We train you to design and how to develop an app.
Website Design
In this workshop will cover to create a beautiful website without coding. So using this you can create your own website.
Interview Skills
Today's world our life is a race. So we need to win for that we need to run with Confident, Personality, Courage, Profession. That's why we conduct this for you all to explore your skill.
Laptop Chip Level Training
We are spending more money for hardware. If we know about laptop chips in mother board we can solve our fault by own hands.